Performance Subaru | 1810 Durham-Chapel Hill Blvd | Chapel Hill, NC 888.856.4619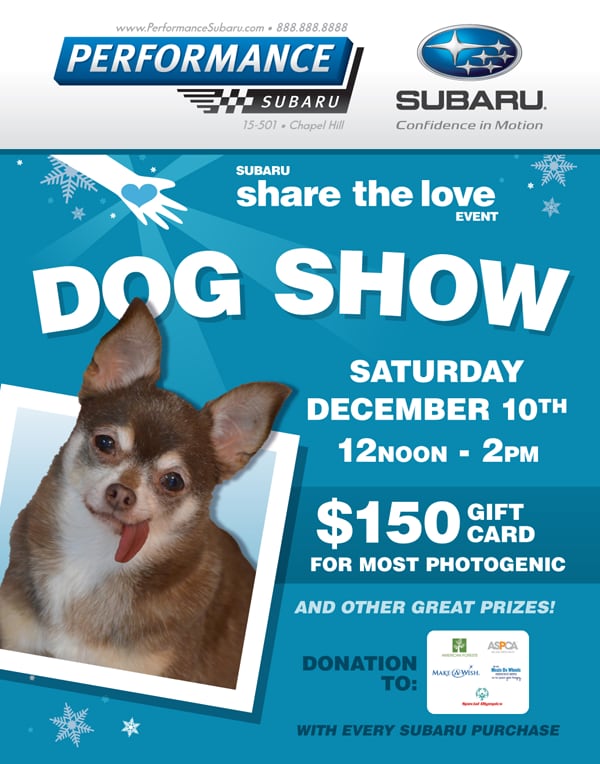 Performance Subaru is proud to share the love. Join us on Saturday, December 10th,
from noon until 2PM for the Subaru Dog Show.

To enter the Dog Show, follow this link to our website and register your dog. It's great
fun and there will be excellent prizes! :) We look forward to seeing you Saturday at
the show!

See our announcement here.